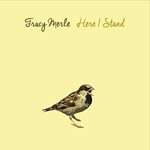 Here's a stylin' little shuffle about sharing the gifts with a significant other that came to me in an email as "listen to this song by my wife."
Done
. Nice work. It's from an otherwise non-holiday album called
Here I Stand
that identifies itself as "country blues," but this particular song is more bluesy shuffle. Click the cover to check it out.